Blogs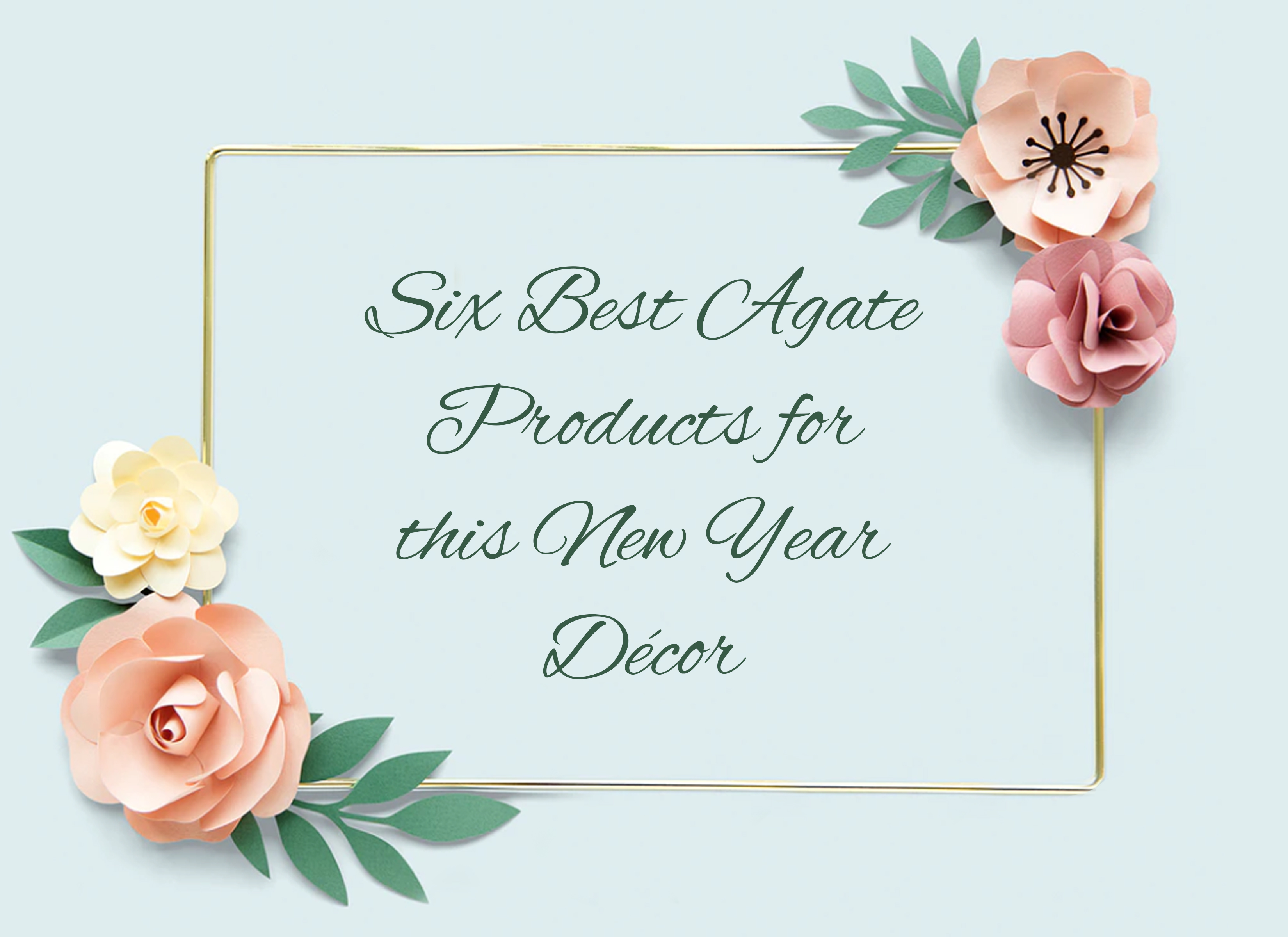 Six Best Agate Products for this New Year Décor
Serve the happiness!
Festivals are incomplete without a chic agate platter to serve those chocolaty warm cookies and fruity cupcakes to your friends and family while they chat being under the blanket.
Pop that Pint!
Make it more fun by vibing over one-of-a-kind Agate bottle opener while sharing a drink or two with your buddies. Being a gold-plated bohemian barware piece makes it a great addition to your festive decor and also something marvelous to gift with a bottle of wine. 
Lit colorful candles!
Nothing's better for festive decor than lighting candles in archaic holders, especially when made from real volcanic agate. The sketchy gold-plated sides of agate make it perfect for a Medieval Christmas look. 
Yes, you can adorn books too!
The one thing rivaling agate candle holders are the colossal agate bookends. The raw beauty of agate can turn your bookshelf into an ancient Greek library and make your friends awe. 
Good Old Coasters!
The Agate home decor is incomplete without the presence of coasters. You can enhance your dining table, put a thread through them and hang on your Christmas tree, showcase as art on the walls, and even turn them into fridge magnets. The possibilities are endless!
Serve the cake right!
How can the serve ware be any different from the rest of your home decor? Serve the New Year Cake with these elegant knives made from crystals and gold finish stainless steel.
Read more
---